Offers for a stay in Porto Azzurro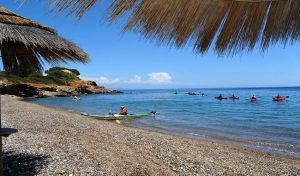 Holidays in Porto Azzurro right by the sea at Reale beach:
Do you want to see Elba in one of the most beautiful periods? Enjoy a relaxing holiday?
Offers valid for stays in mobile homes, tents and caravans for rent
– 30% from april 14th to 21st
– 20% from april 22nd to 29th
– 15% from april 30th to may 7th
– 10% from may 8th to 29th
Offer valid for stays on a pitch
– 10% from april 14th to May 7th
– 5% from may 8th to 29th
Offers valid only with bookings with deposit
Ferry ticket discounts
From 20% to 40% for a min. stay of 3 days for direct booking.
For information – Camping Reale: +39 0565 95678
All offers