Offers for a stay in Marina di Campo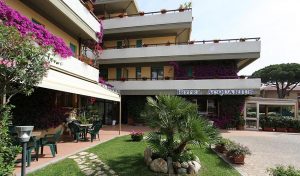 Hotel located just 80 meters from the beautiful sandy beach of Marina di Campo and from the pedestrian zone of the village.
Blue Week: Until and incl. 11.06.2021 and from 12.09.2021, the seventh day of a fully booked week is free.
Early bird: Book your holiday at least 60 days in advance, then you will receive a discount of 3 € per person per day on the prices of the price list. The discount is invalid in the period from 07/08/2021 until 21/08/2021.
For information: 0565 976931
All offers