Offers for the summer 2018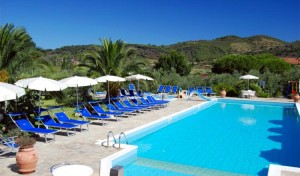 A short distance from the most beautiful beaches and from Capoliveri and Porto Azzurro.
In aparthotel: Aparthotel accommodation offers the comfort of an apartment with full hotel services, for your convenience.
Family Plan in Aparthotel (studio or 2-roomed flat) with Half Board or Bed & Breakfast:
– 2 adults + 2 children (< 18 years) = 3 adults, periods A-B-C-D-E.
– 2 adults + 1 child (< 18 years) = 2 adults and ½, periods A-B-C-D-E.
In hotel: Single + Child (3-15 years): with 2nd bed in room, discount 20%, all periods.
In hotel: Carpe Diem – 10% discount in all periods for a stay in double or triple room. Offer reserved for all young people within 35 years (at least one per room).
Ferry discount: 20%.
Honey moon: 10% discount, min. 1 week for a stay in Hotel, Aparthotel and Residence.
For information: +39 0565 968635
All offers