Search for the type of structure you prefer
Welcome to the Island of Elba
You plan to spend your vacation on the Island of Elba? Ask all structures for a quote here!
Elbalink helps you to find the information you need for a perfect holiday: hotels, residences, camping sites, farm holidays, bed & breakfast, apartments and villas for rent with all necessary information.
But Elbalink introduce you also to: Elba's most beautiful beaches, nature excursions, mountain bike trails, sailing, diving, restaurants, culture and events…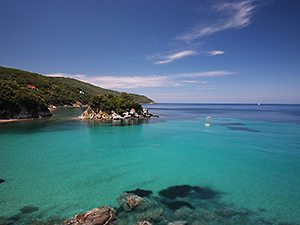 Vacation on the Island of Elba is a marvelous holiday for all. Hotels, residences, campsites and apartments are waiting for you. More than 100 beaches, all outdoor sports: trekking, mountain biking, kayak, sailing, diving. More than 300 restaurants for a gourmet vacation. Get your ESTIMATE here!