The entrance to the Fortress is at the end of Via Guerrazzi, a street better known as "Porta a Terra" because it leads to the second entrance of this Medicean town. A walk along the "Fronte d'Attacco" (Front of Attack), the truly majestic architectural building that closes off the ancient town of Cosmopoli, Cosimo's home town, is without a doubt a suggestive experience.
The fortress, that along with Forte Falcone, Forte Stella and the Linguella was once one of the major defence points of the entire town, consists of ramparts at different levels that one by one go down as far as the sea; over the years they were all made stronger and used as military residences as well as strategic watch towers.
Today, on the other hand, they are simply a place where adults can sit and relax on the benches and children can play, a place where the important history of the past mingles with the pleasure of the present.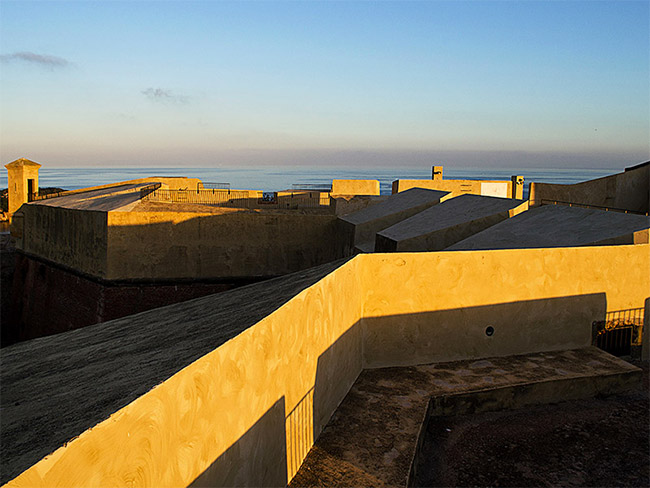 Visiting HOURS:
2 April – 12 June and 14 September – 2 November
10:00 – 16:40
13 June – 13 September
10:00 – 20:00
PRICES:
– WHOLE € 5,00 – REDUCED* € 3,00 – CUMULATED € 7,00
* Student Groups (free for teachers)
Groups over 20 pax (free for guide)